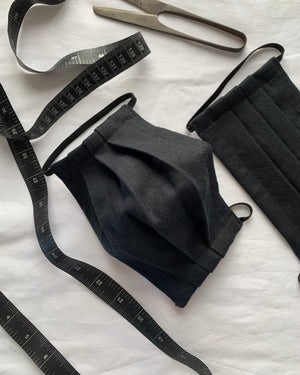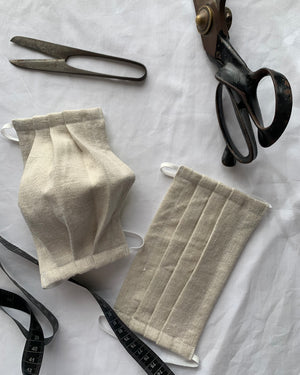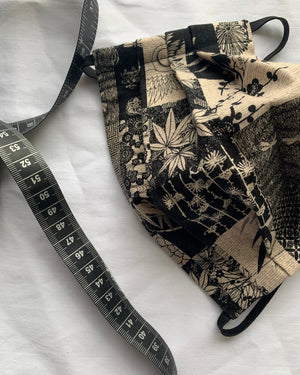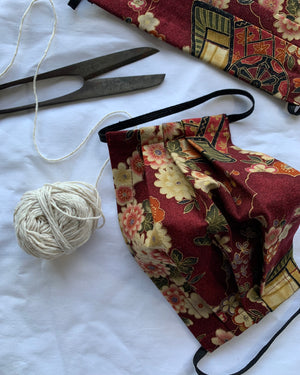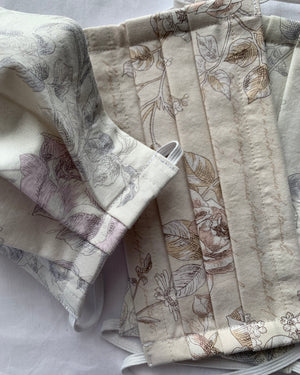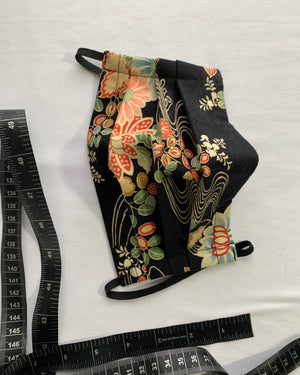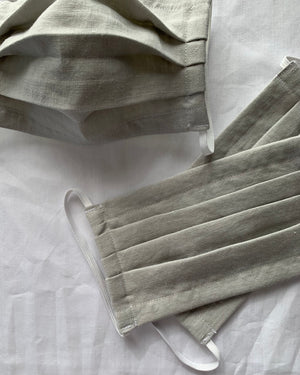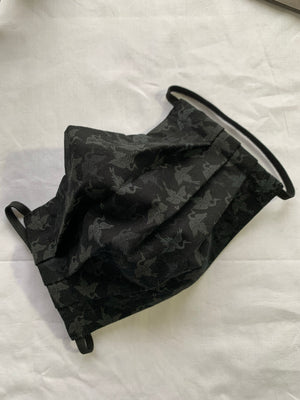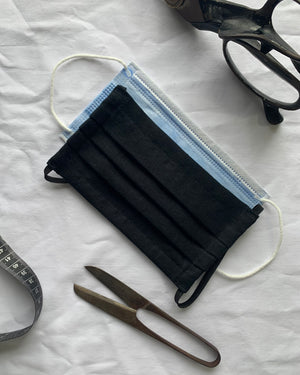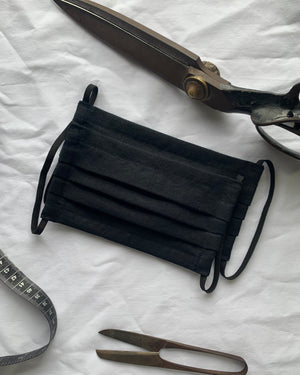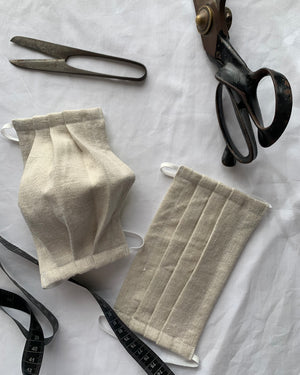 Double Layer Face Mask with Nose Wire
Double Layer Face Mask 
With Nose Wire
Doing our bit to keep everyone safe in these strange new times.
Our Double layered face masks are designed on the fit and fold of the surgical masks worn by the workers on the frontline. They come with sewn in nose wire for a better moulded fit and ear loops for easy on/off.
Our masks are Not Medical grade, but we've made the best that we possibly can for your personal safety in the hope that it helps stop the spread and leaves more medical grade masks available for the doctors, nurses, & carers that need them.
First Layer:
Tencel/Linen Inner
The inner layer is a tightly woven, incredibly soft, Tencel/Linen added to keep your coughs in.
Second Layer:
Japanese Cotton/ Linen Outer
The outer layer is just one extra added layer of protection. Made from one of our beautiful Japanese cotton or linen fabrics.
Care Instructions:
Use regular laundry detergent and warm, or cold wash with like colours. Line dry in the sun.
For longevity of elastic do not iron or tumble dry
Stay safe, be well. 
x